Delivery Systems
The Oil Market Journal portfolio of products and services are available in a wide range of formats, delivered to clients via innovative delivery systems.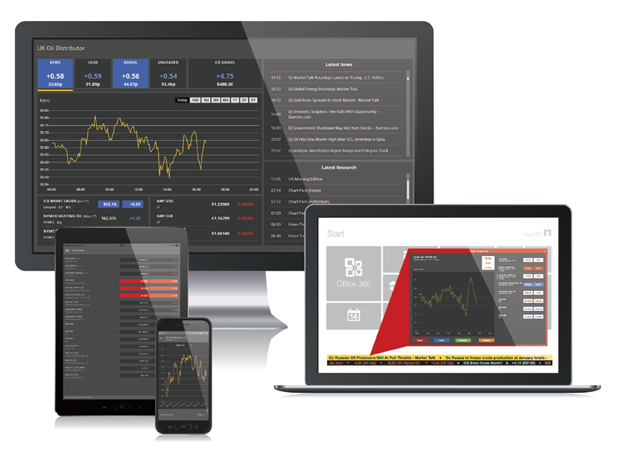 Clients can access the OMJ services using any modern browser on PC/Mac or by ticker, wallboard, email/text messaging, tablet or smartphone.
OMJ is constantly developing it's services so that they are compatible with the very latest technologies.