Rhine Shipping
The Oil Market Journal provides key information in relation to the transit of oil barges on the River Rhine between ARA and Basel.
Port reports
Real-time OMJ Port Reports provide full details on oil tankers en-route, in port and at anchor in Basel, Switzerland.
The service details any barge tanker which has set it's destination to a port in Basel, Switzerland. In addition, the service provides full details on the gross tonnage of the cargo and other data including estimated time of arrival, last destination and status.
Within the Port Report Dashboards clients can click on a tanker report and a pop-up will provide a map detailing the current location of the tanker along with details on other tankers in dock or heading to Basel.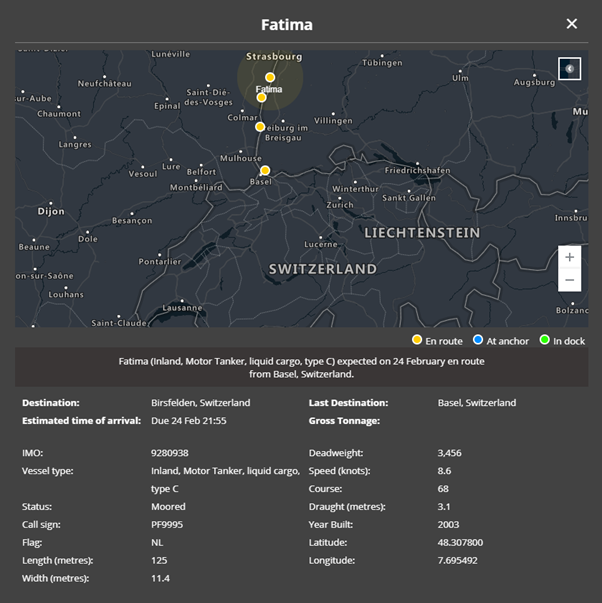 Rhine water levels
OMJ provides real-time water levels for key locations on the Rhine along with historical data and graphs.
Locations include
Ruhrort
Cologne
Kaub
Maxau
Rainfall forecasts
OMJ provides two week rainfall forecasts for the Rhine basin including the Swiss alps. These powerful forecasts enable clients to take physical positons and ship product ahead of periods of drought or extremely high water levels.
Shipping rates
OMJ provides daily shipping rates for both MOGAS and Gas Oil from ARA to Basel.